Flagship store to
shop
,
let loose
, and
connect
with your inner tomboy - empowering you to
break down barriers
and
rock that power suit.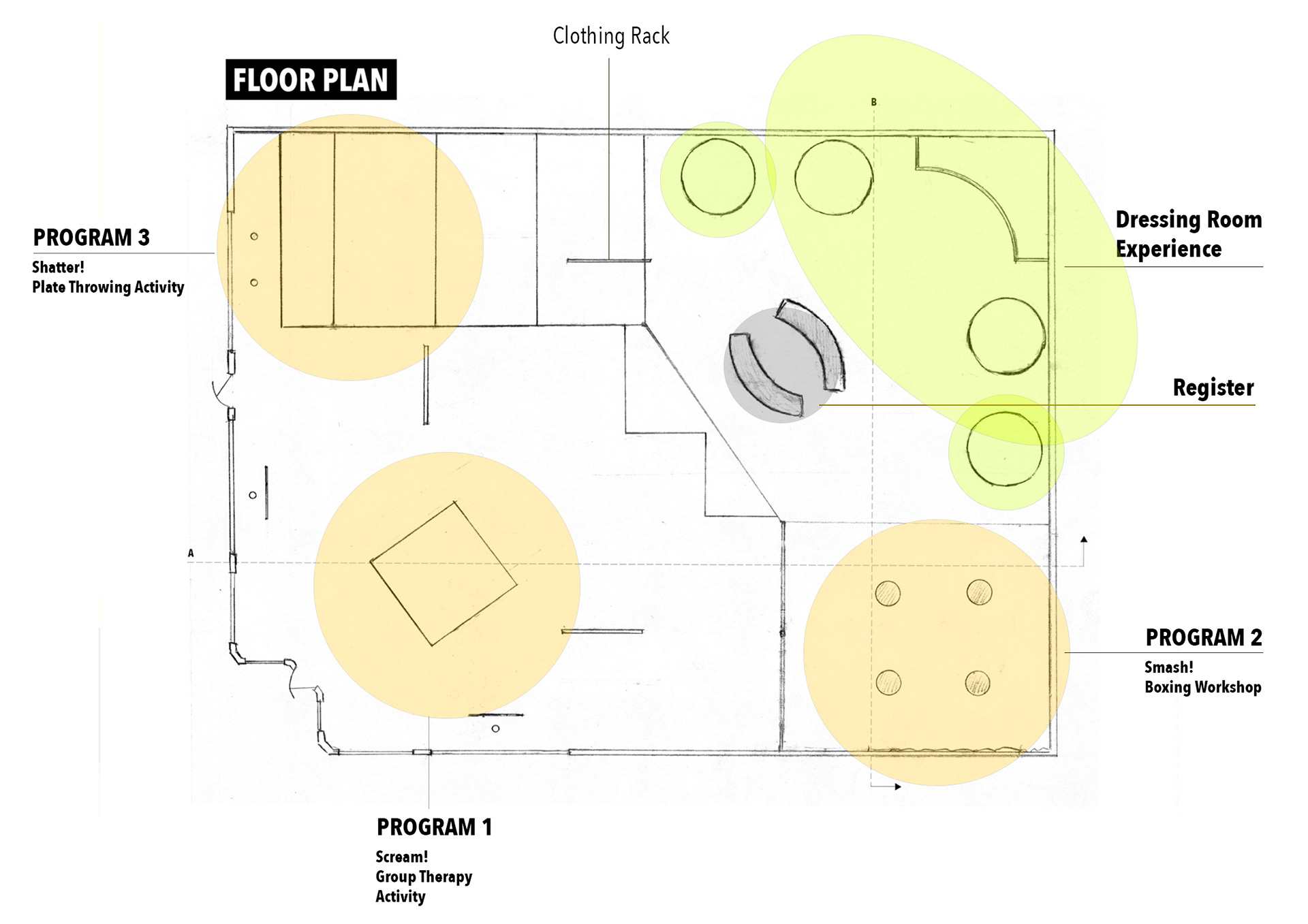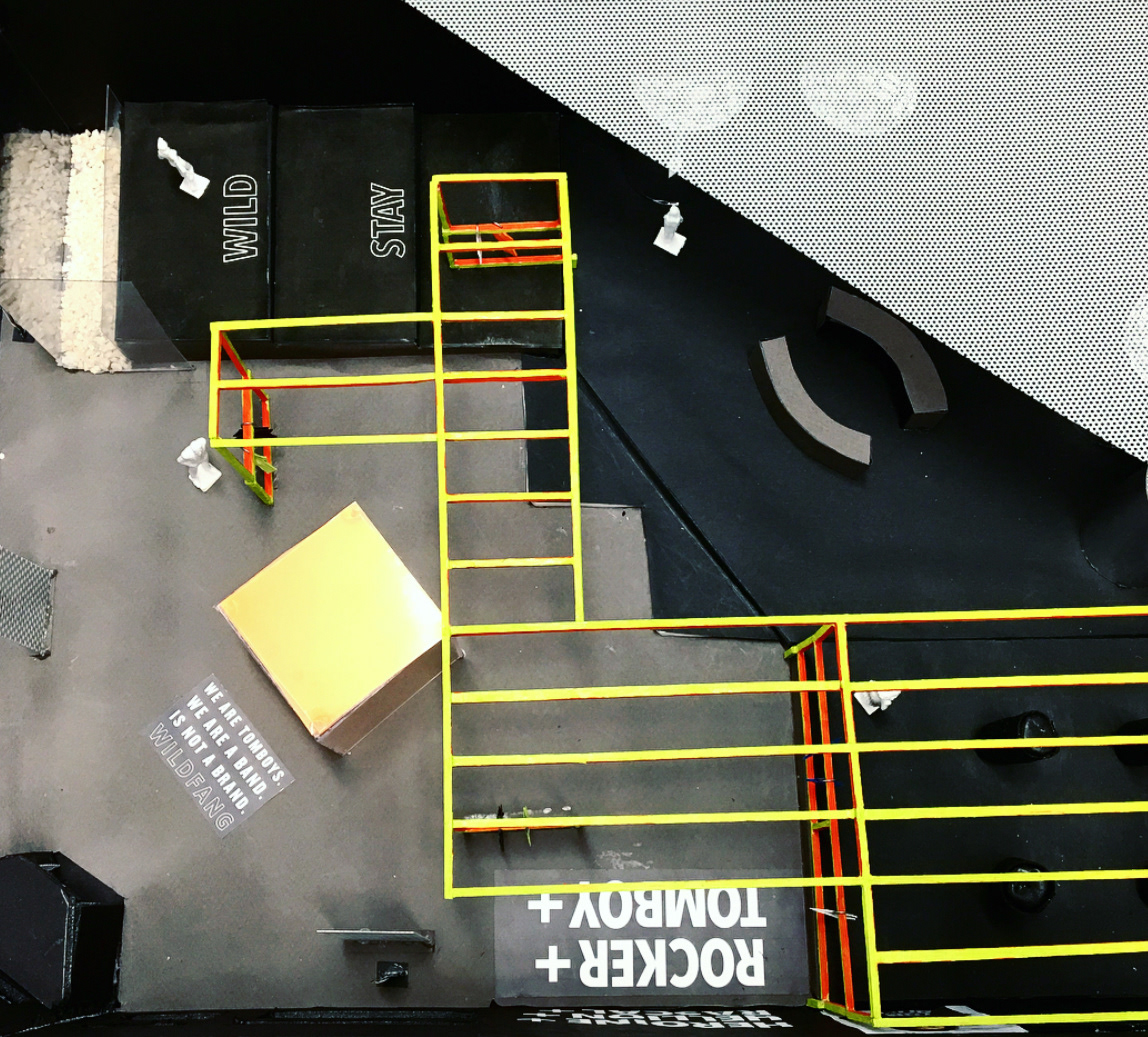 When you enter the store, the Wildfang associate,

aka your new best friend

, invites you to participate in three activities.


(Wildfang photography supplied)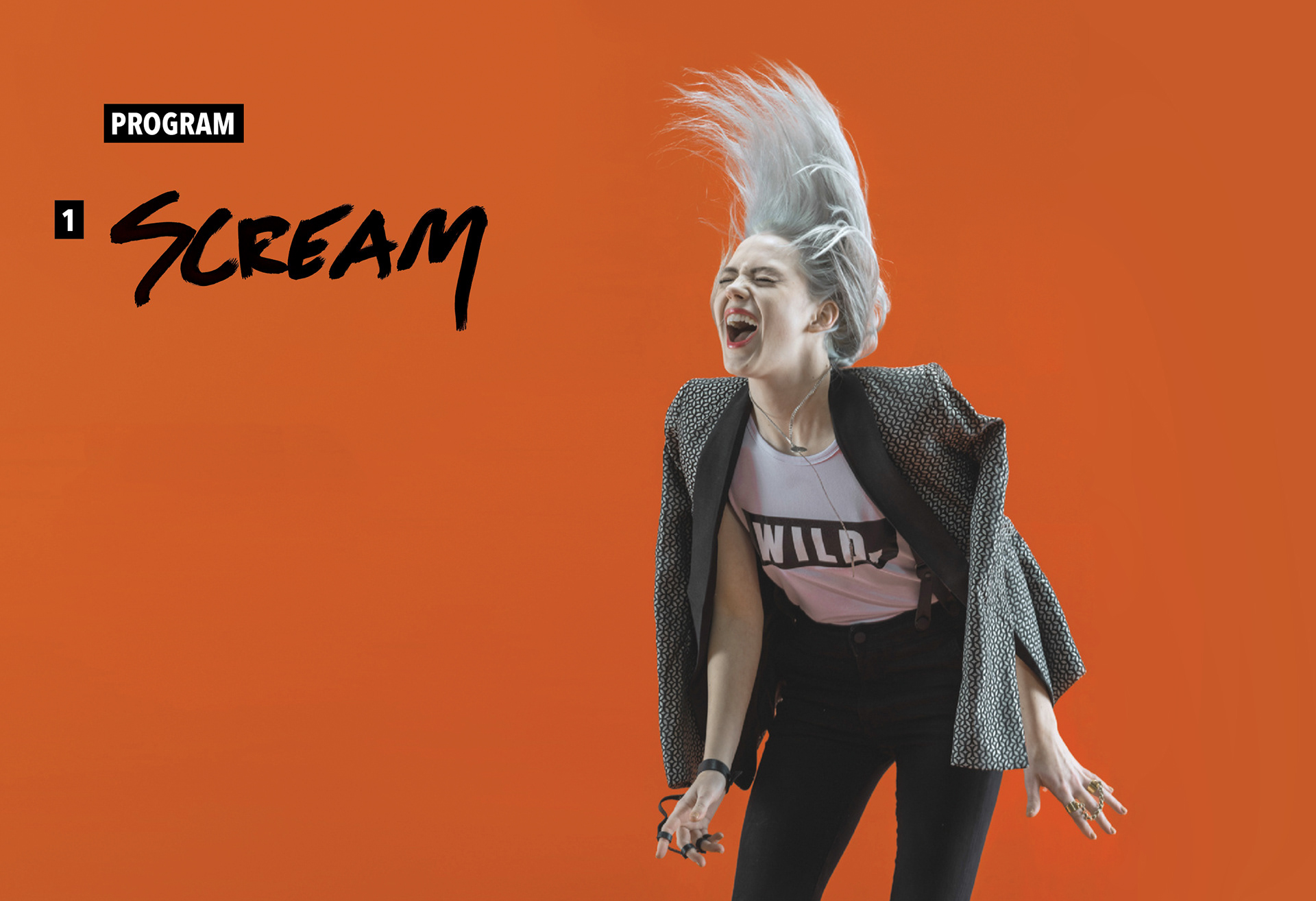 Scream, Group Therapy Activity
Release your inner power and let yourself be heard and shared with others. A controlled light activates, directing you on the level of intensity and length of your scream, creating a song of yells with you and others.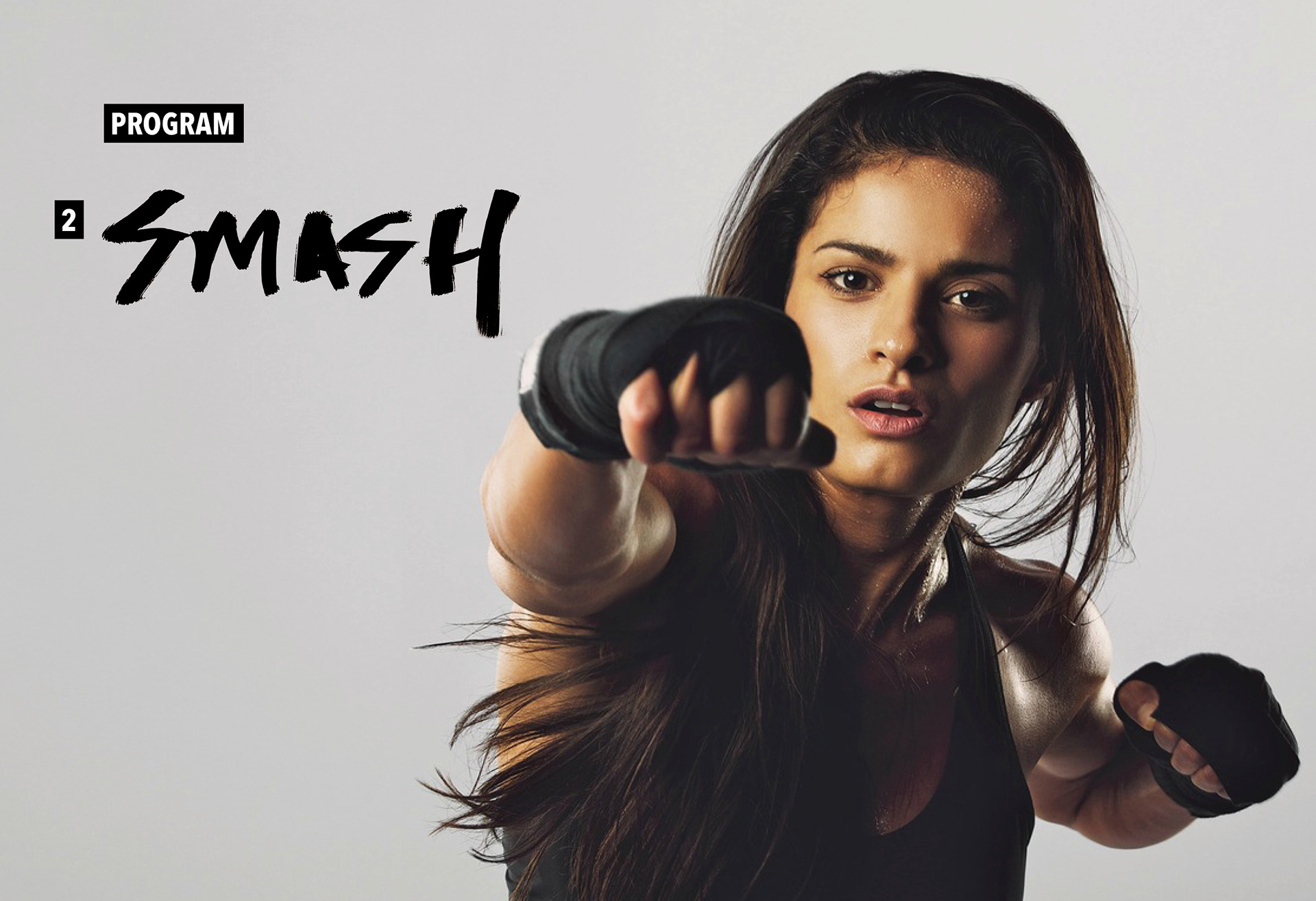 A video screen prompts and guides you through 5-minute smashing routines to help get your angst out from your daily grind.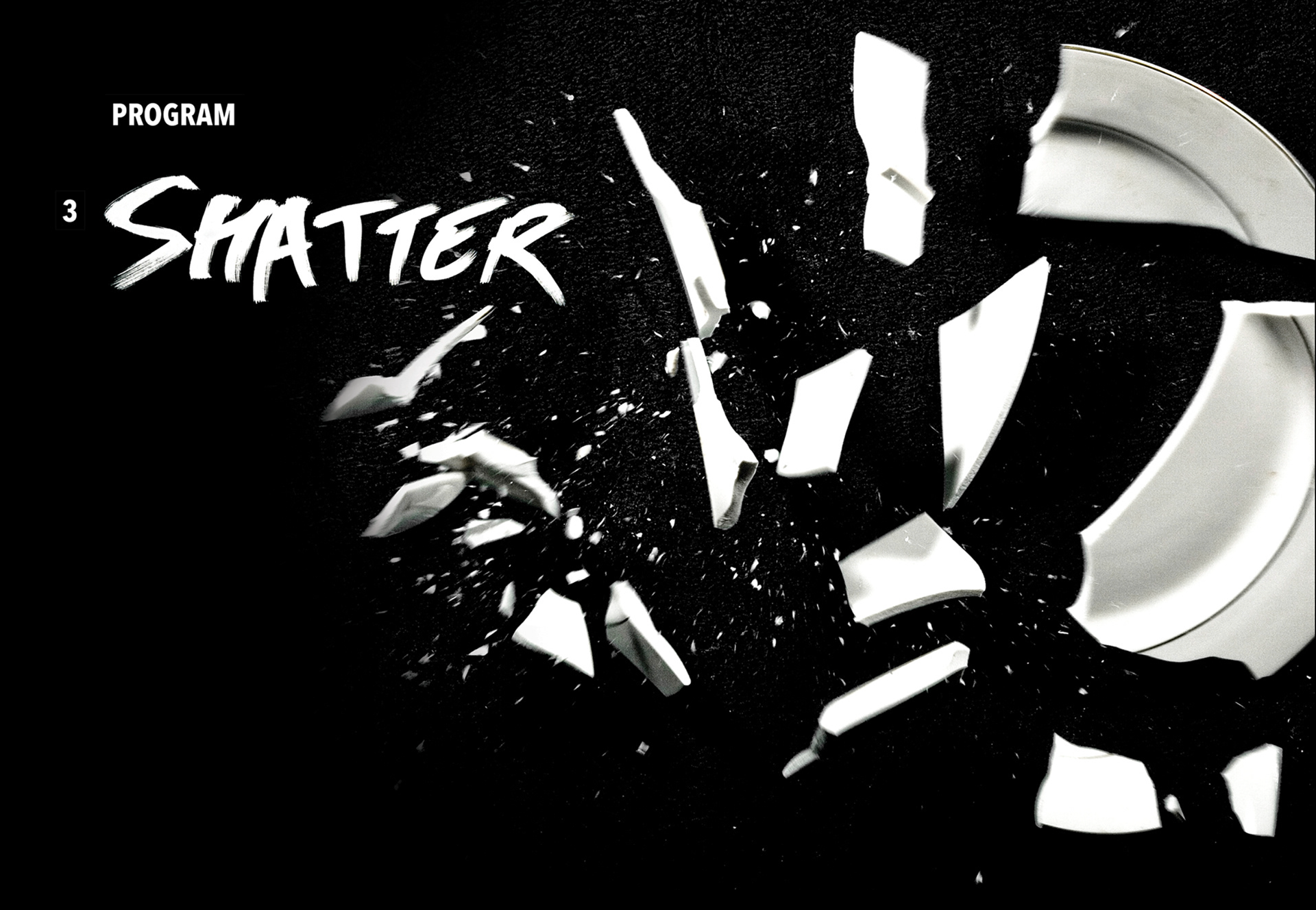 Shatter, Plate Throwing Activity
Once you purchase an item, a Wildfang associate hands you a plate and marker to write what you want to shatter
— whether that be gender roles, the patriarchy, or feelings you need to destroy.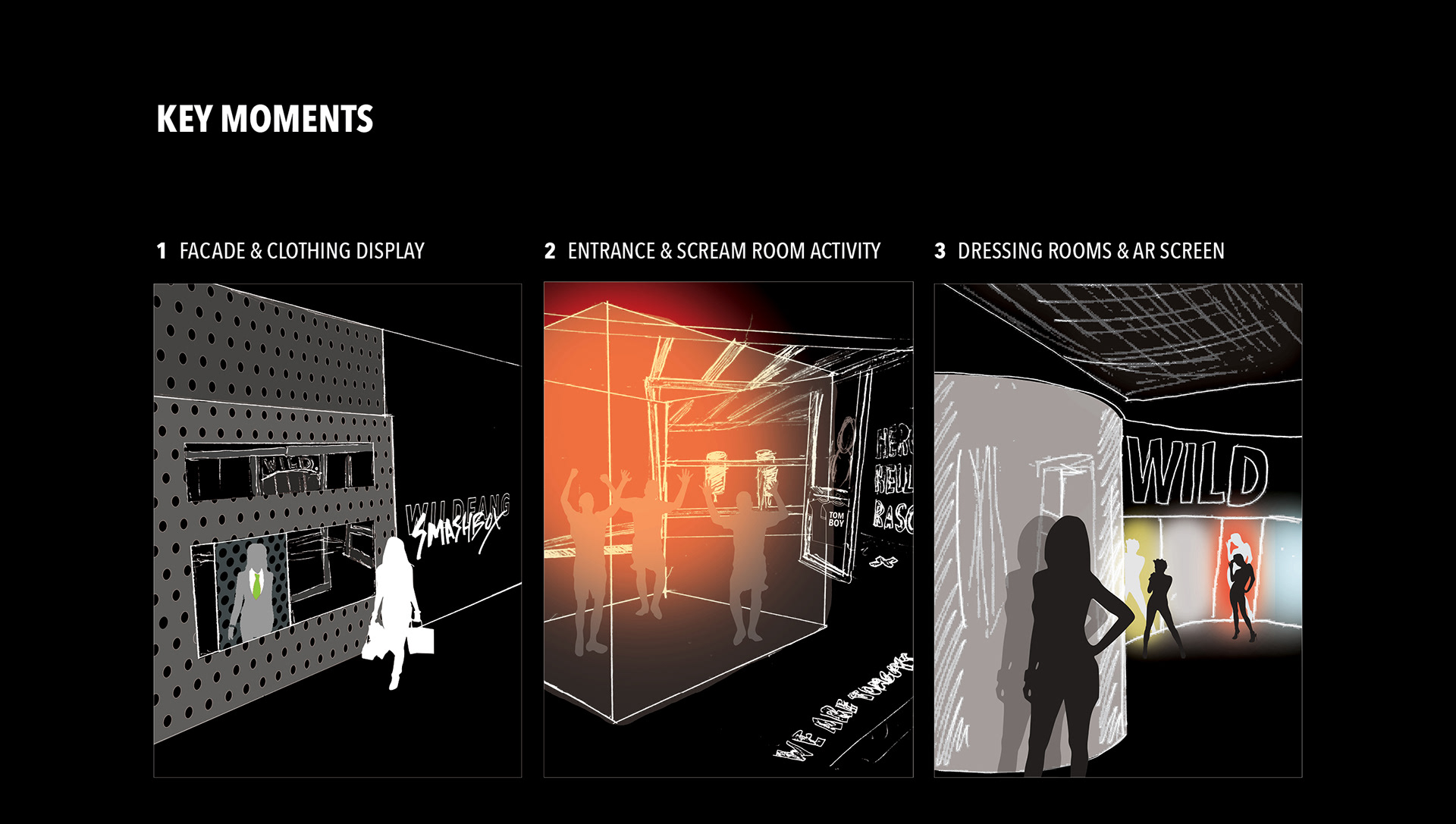 The dressing space features a unique experience. 
Dressing rooms are made of 1-way mirrors — visitors on the outside will see their reflection and be checking themselves out, not realizing someone in there is getting dressed and looking out. From inside the dressing room, you see everything and everyone around you, creating a sense of getting dressed in public. You can see people around you, but they can't see you. The goal here —
be brave without anyone knowing.
Centered between dressing rooms is a large screen using Augmented Reality in which scans you in your Wildfang attire and puts you in a scenario or background of your choice — whether that be at a rock show, giving a TED Talk, or in a world of color  —
empowering you for the night or your next meeting.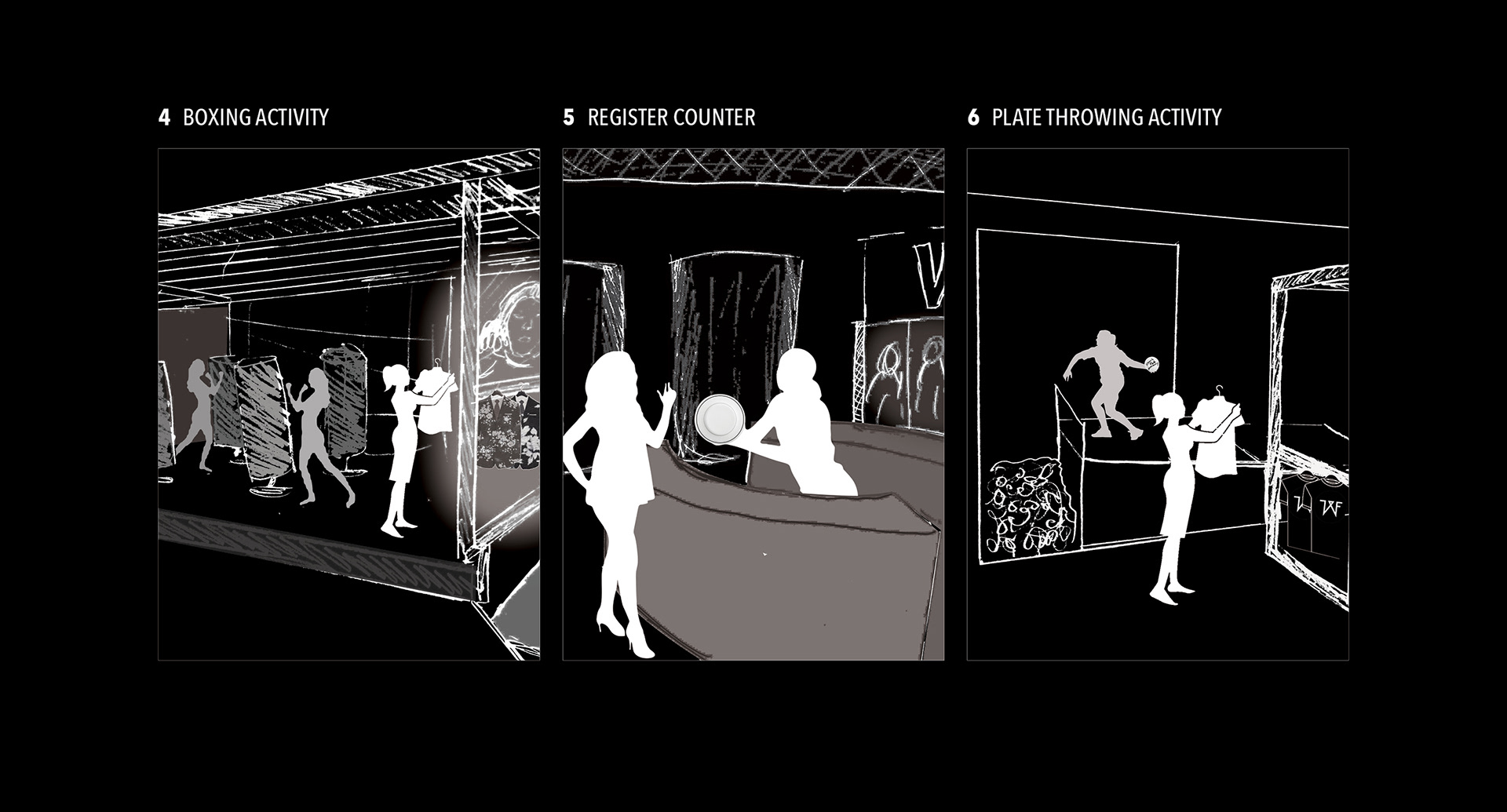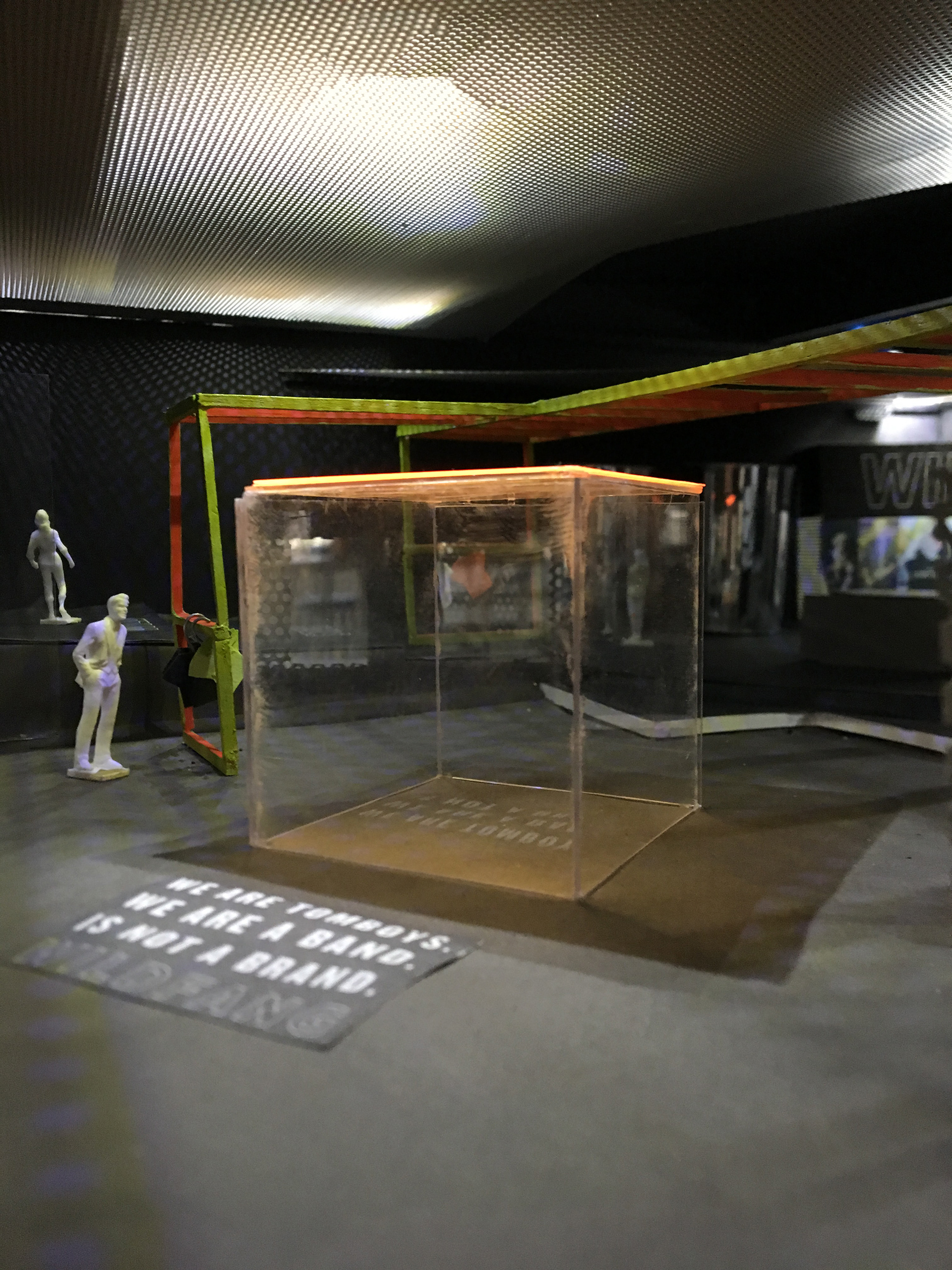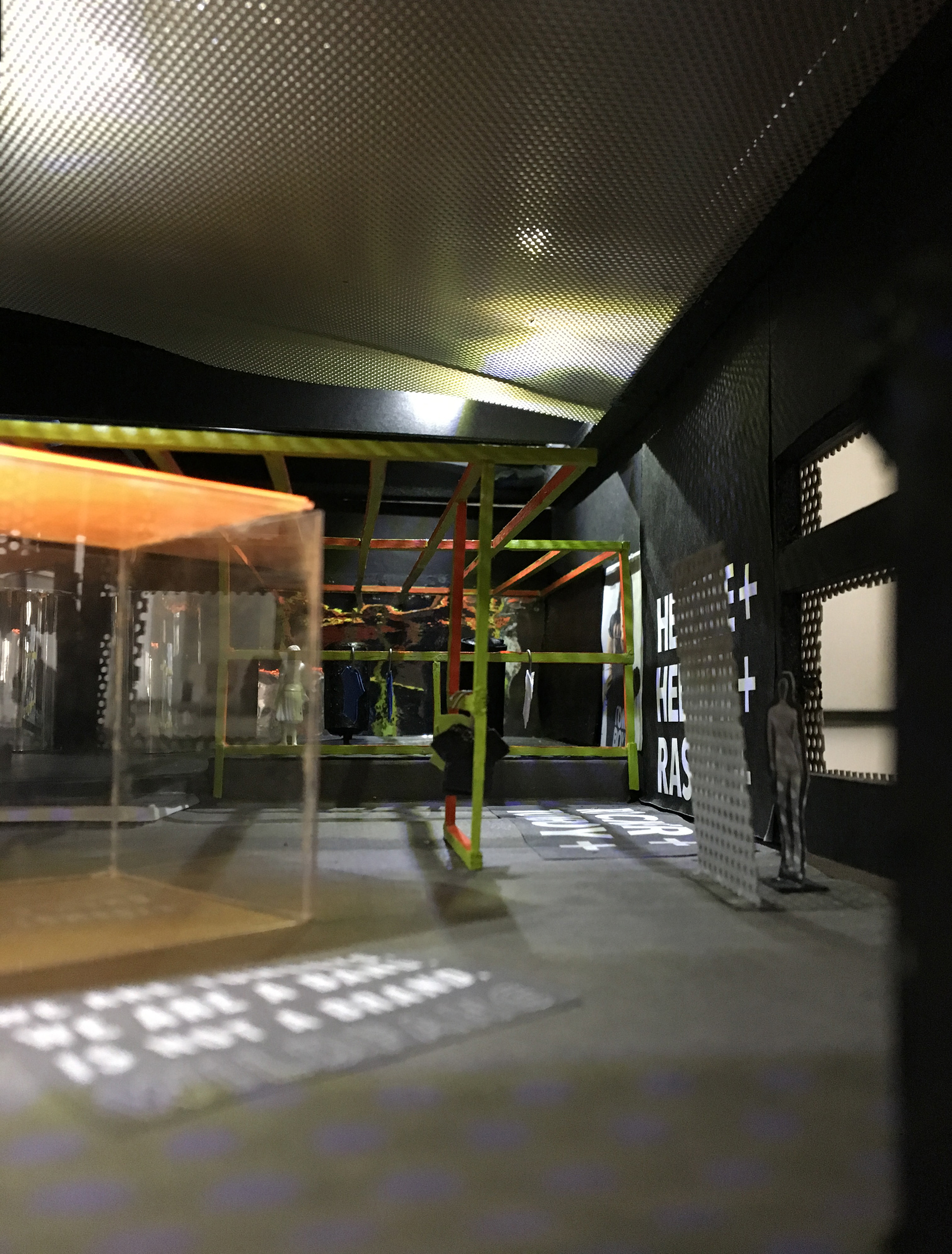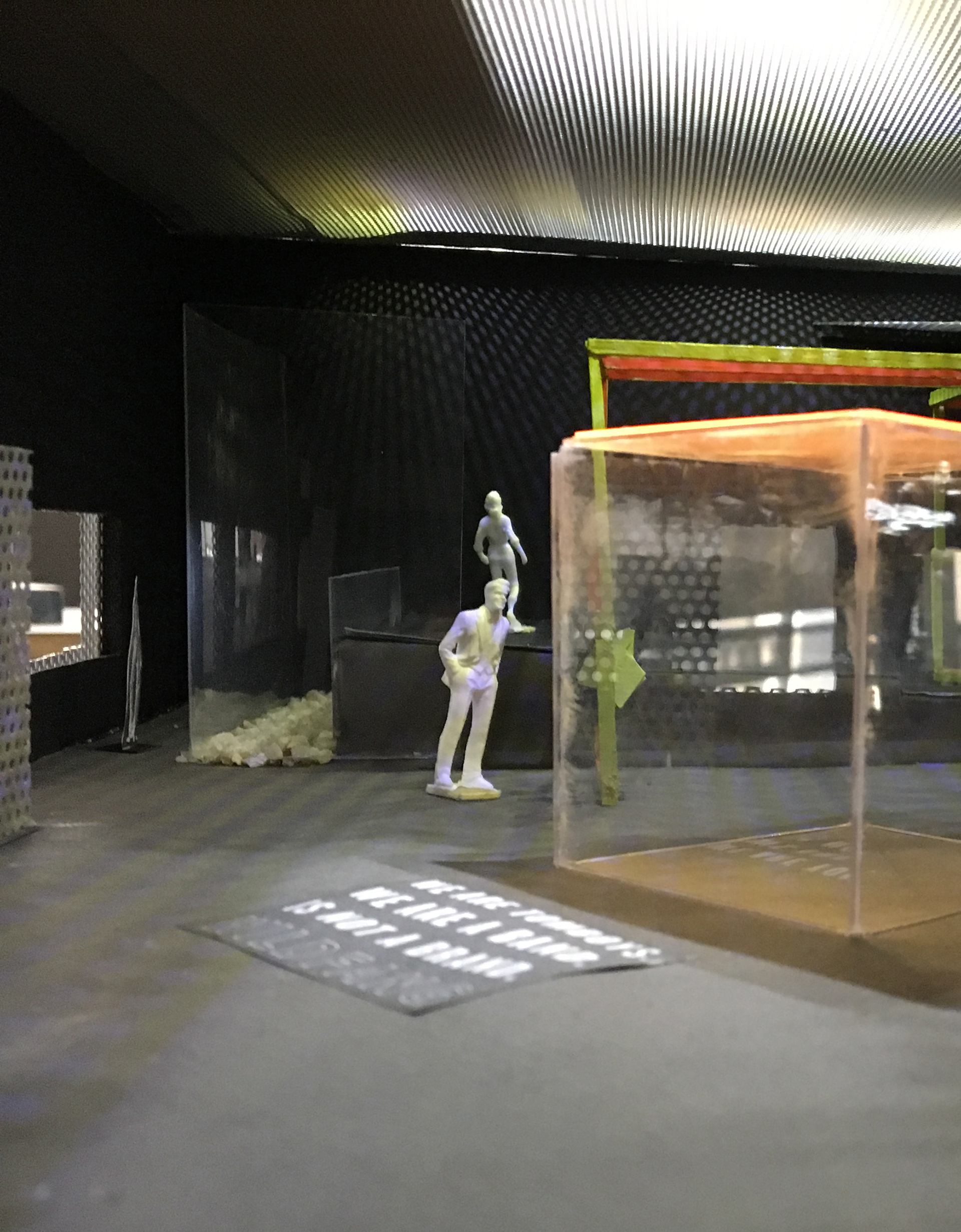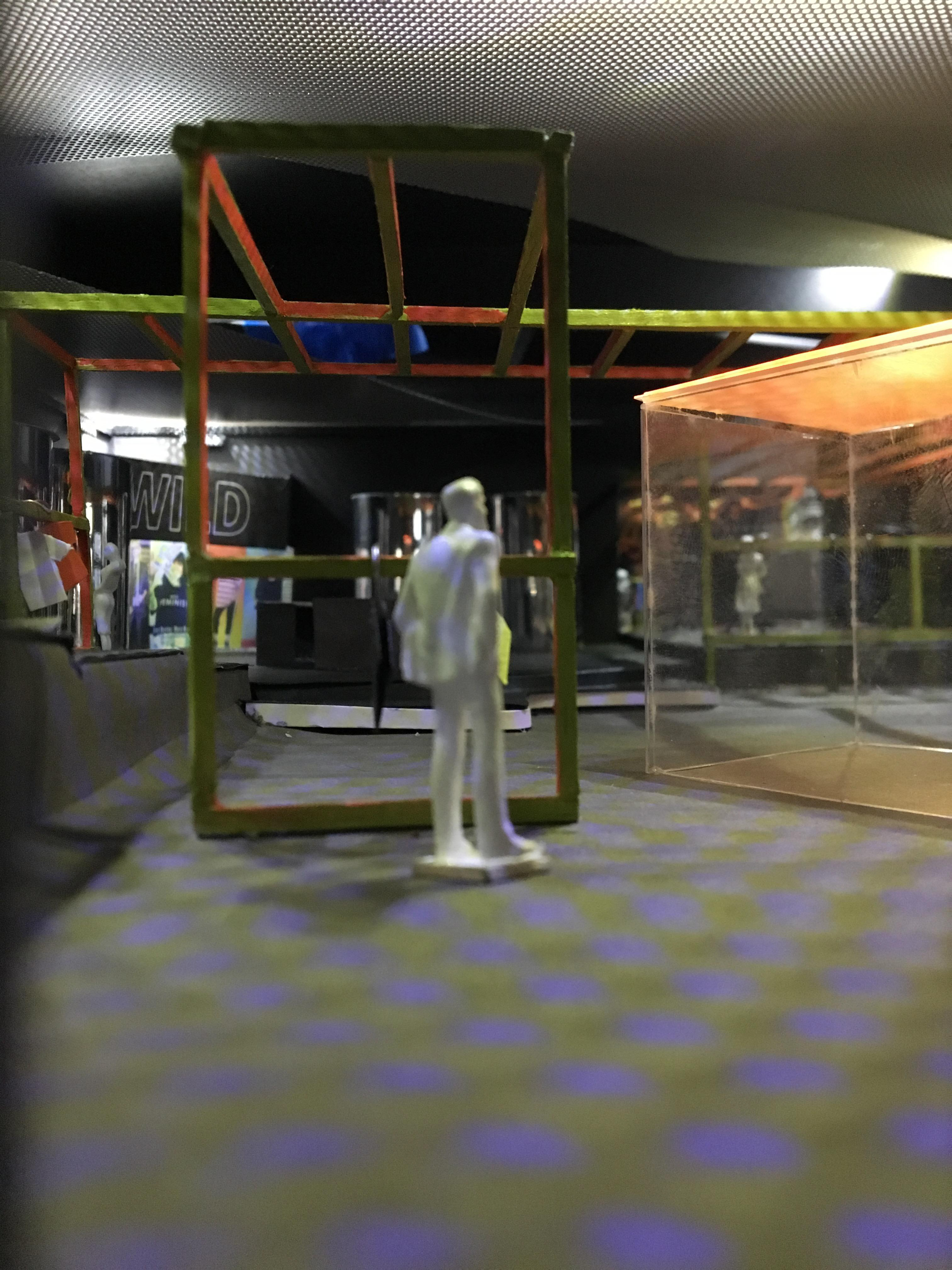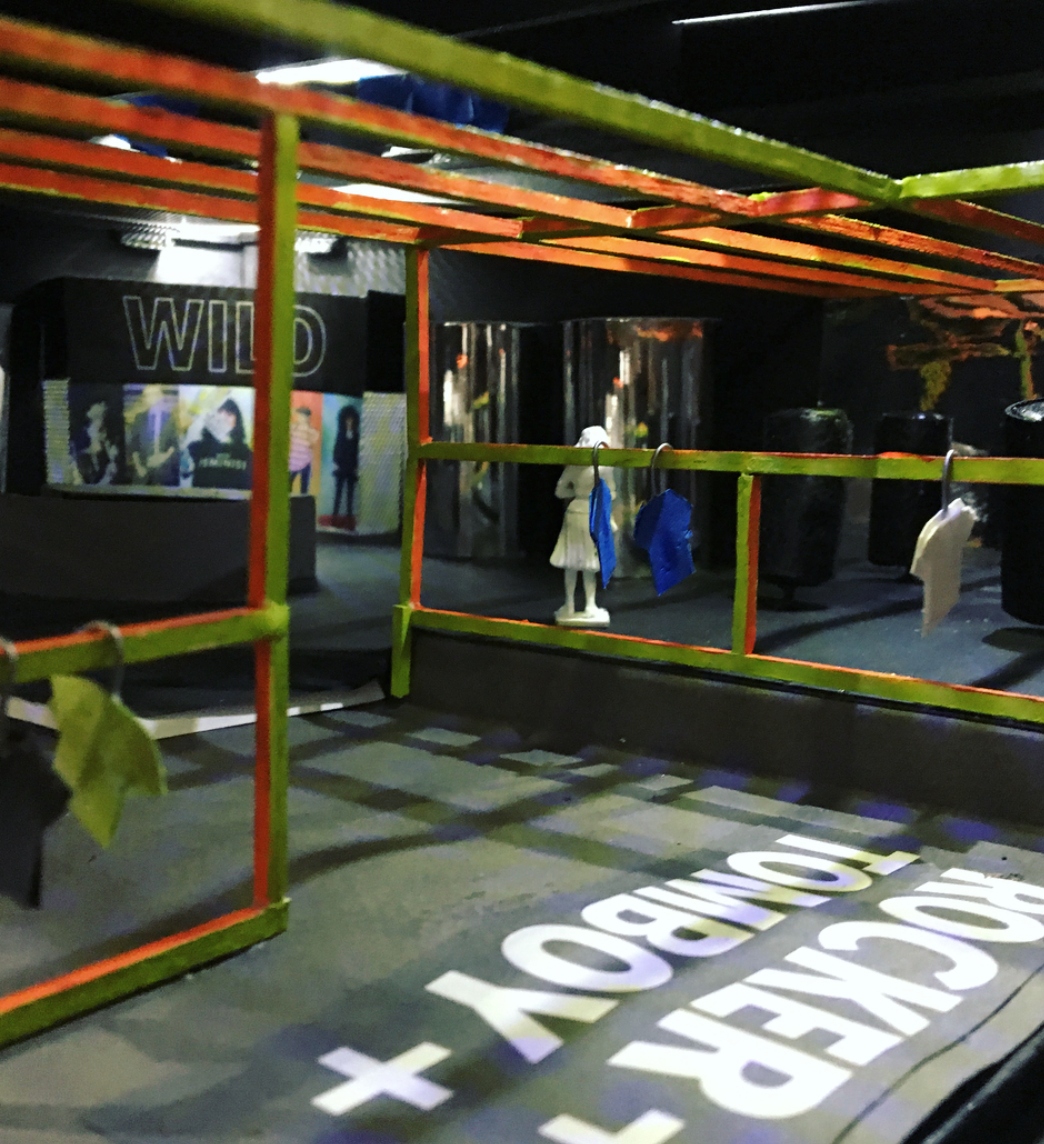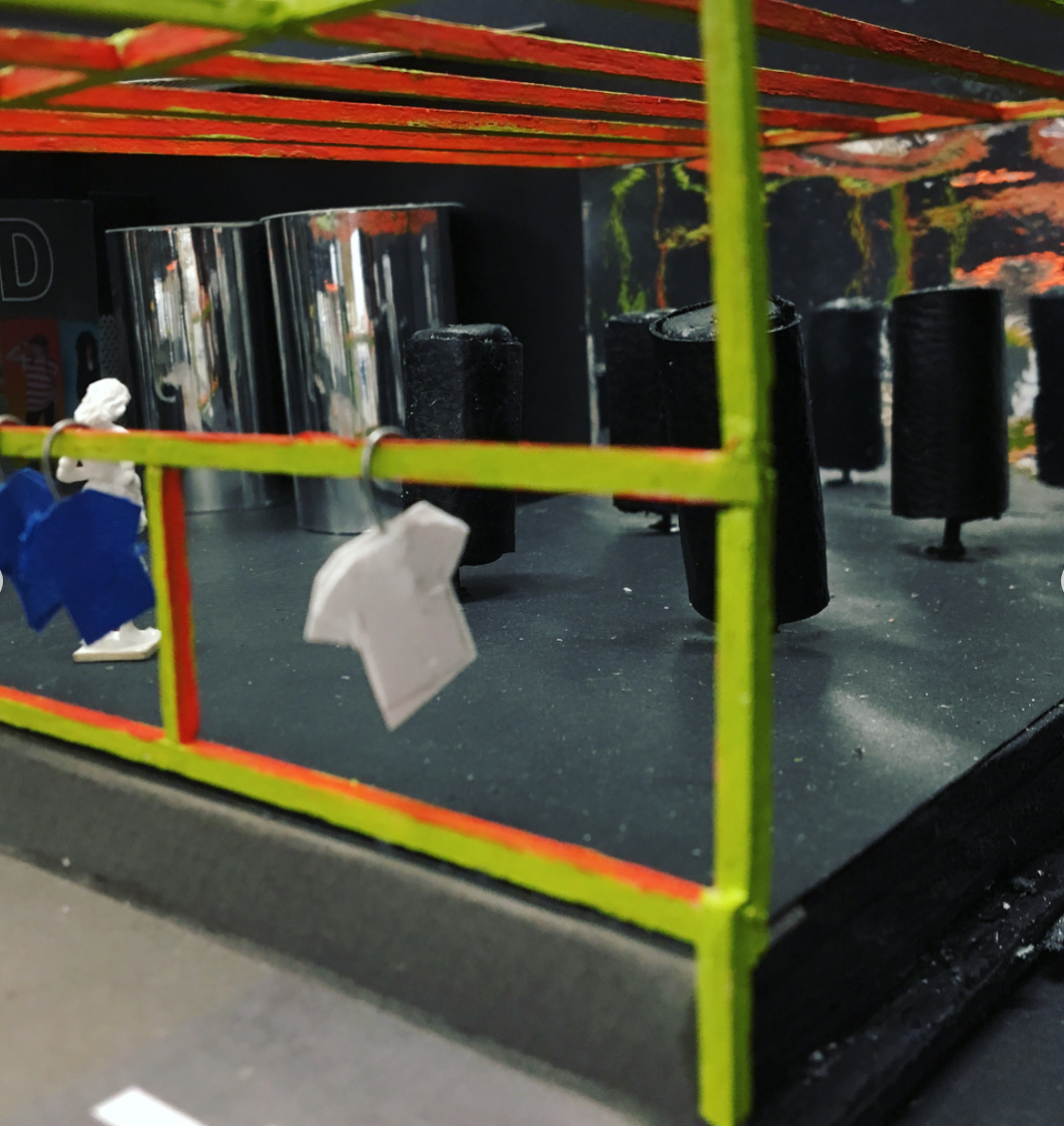 Become part of the pack with a
one-of-a-kind, branded leather band
with your own personal customer number, reminding you of the family that always has your back.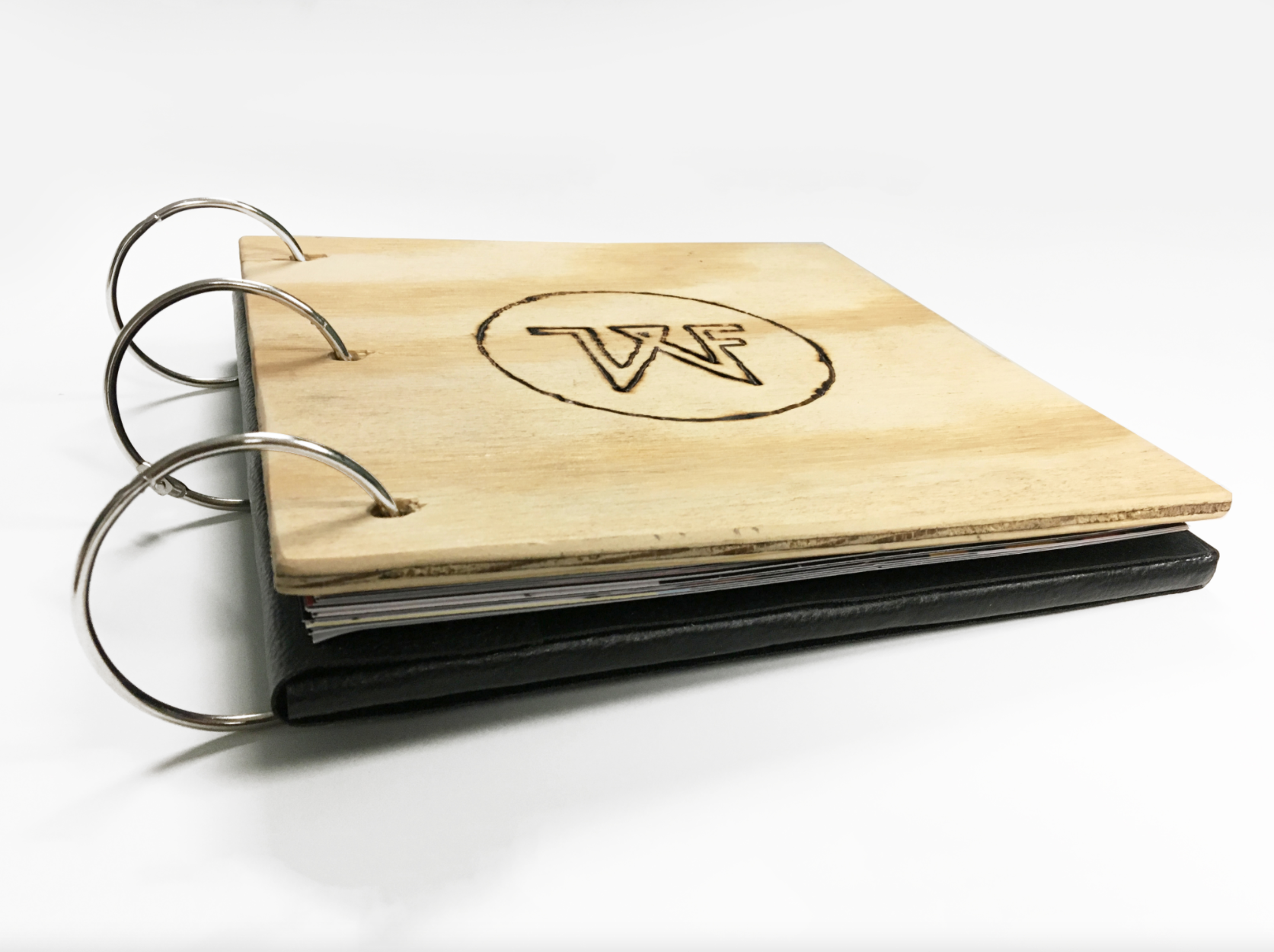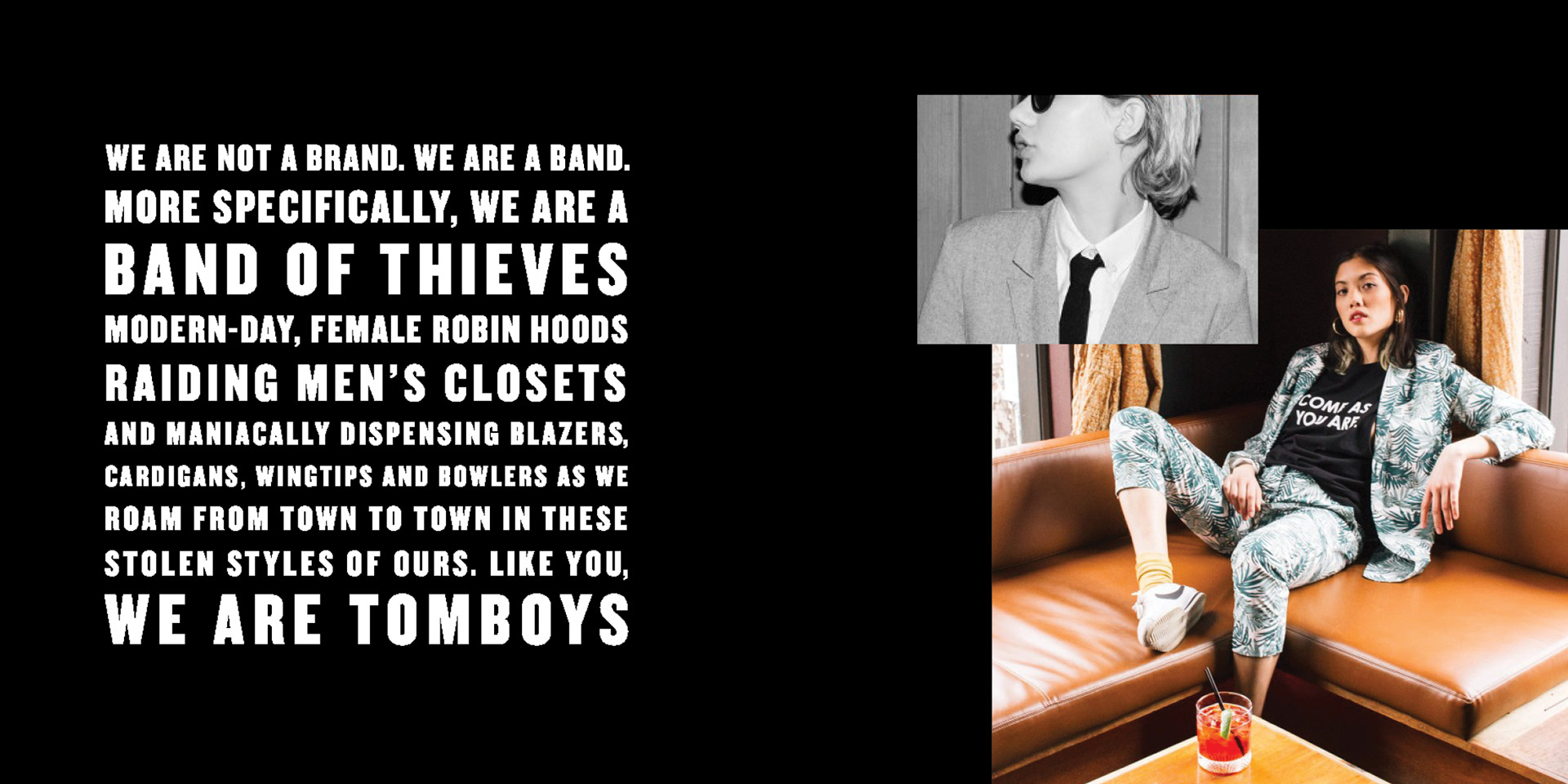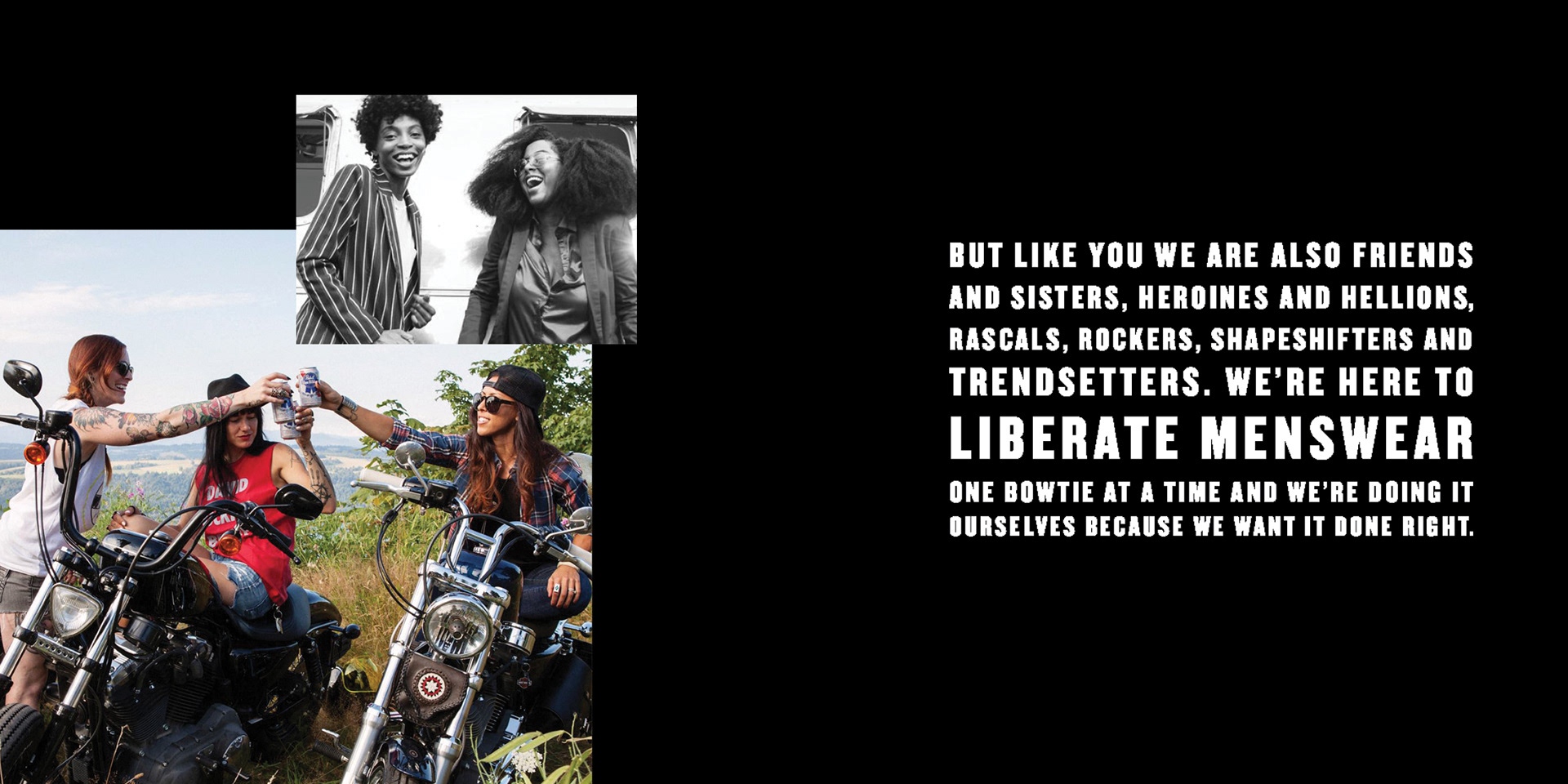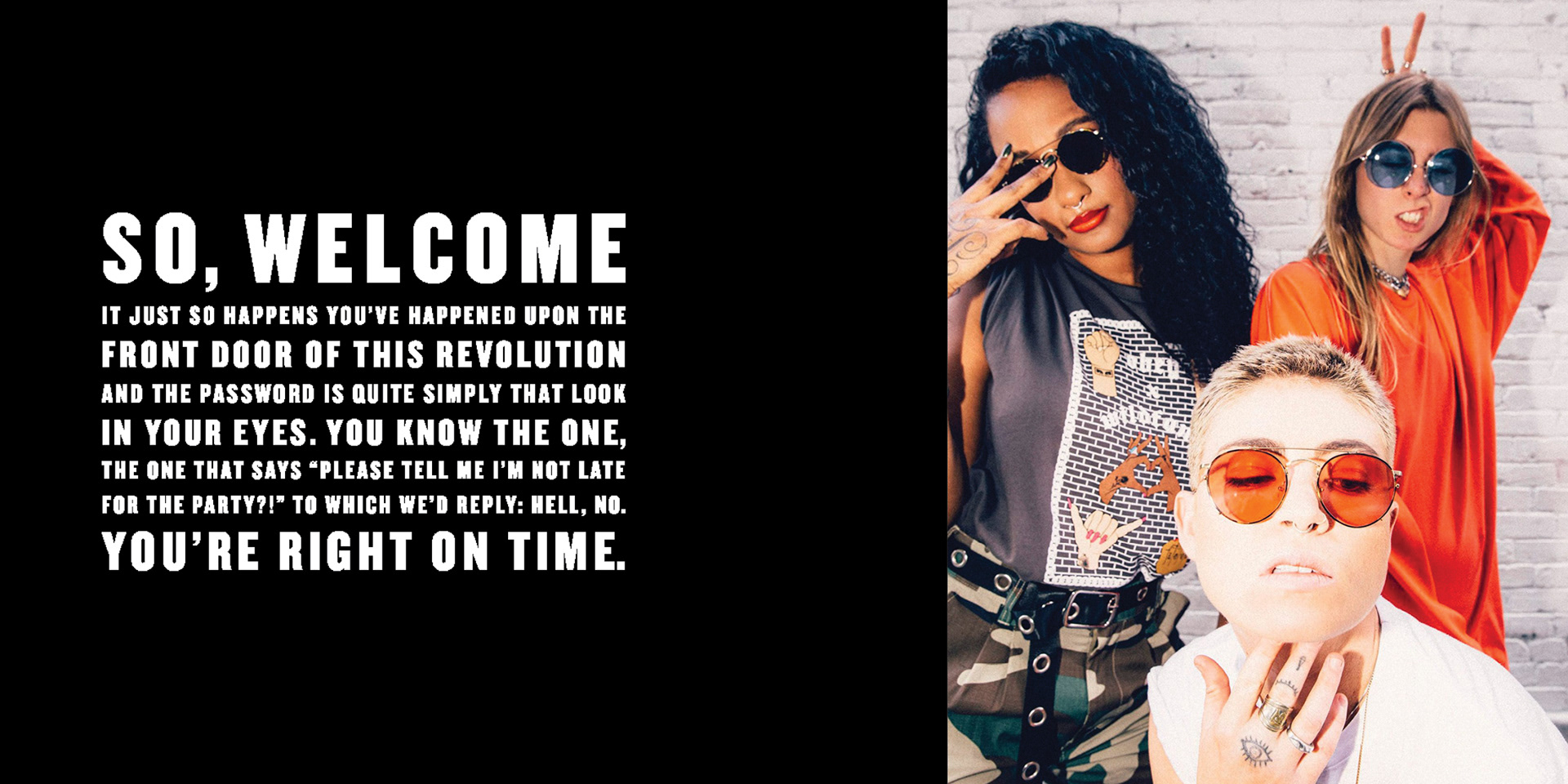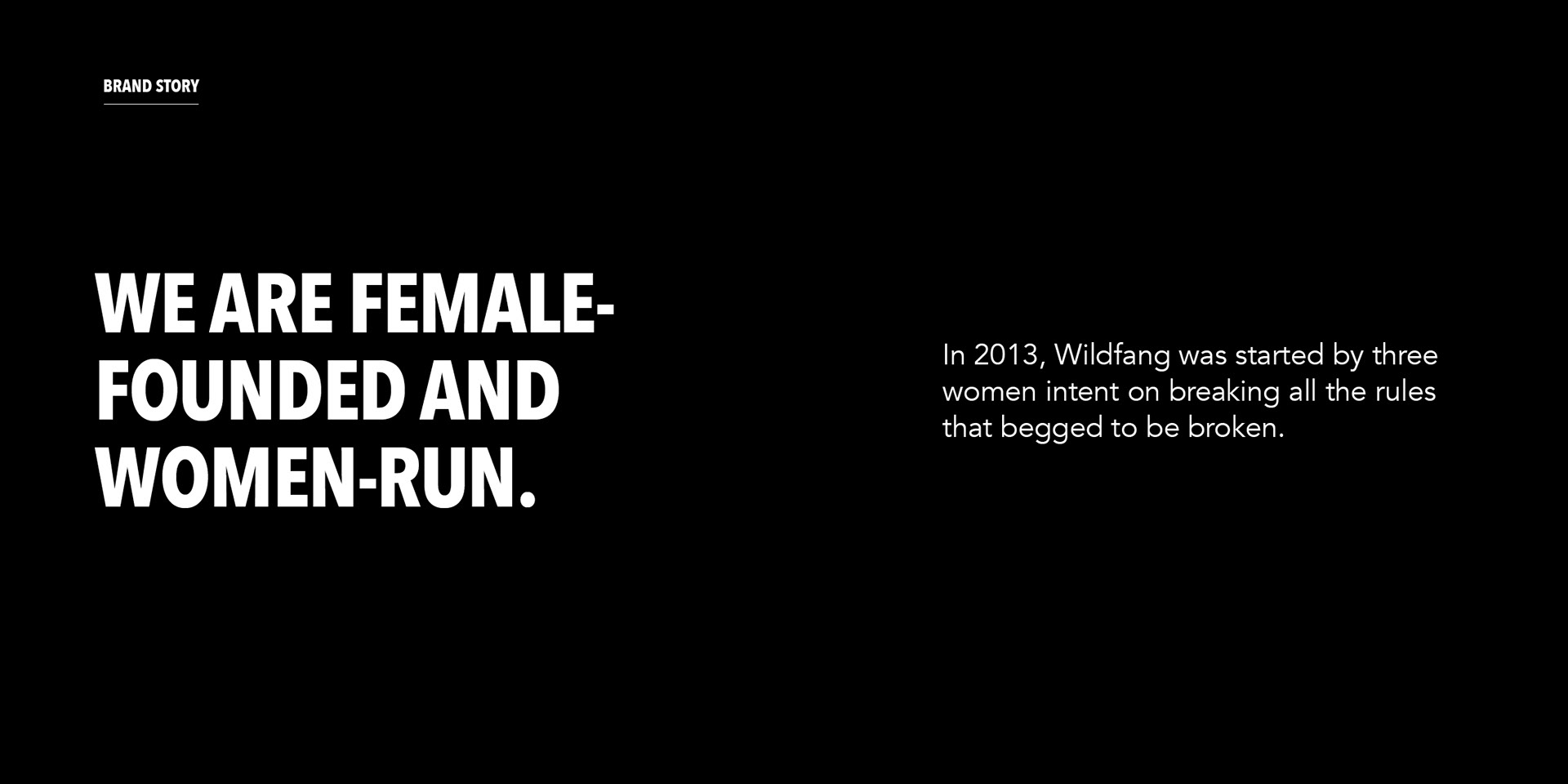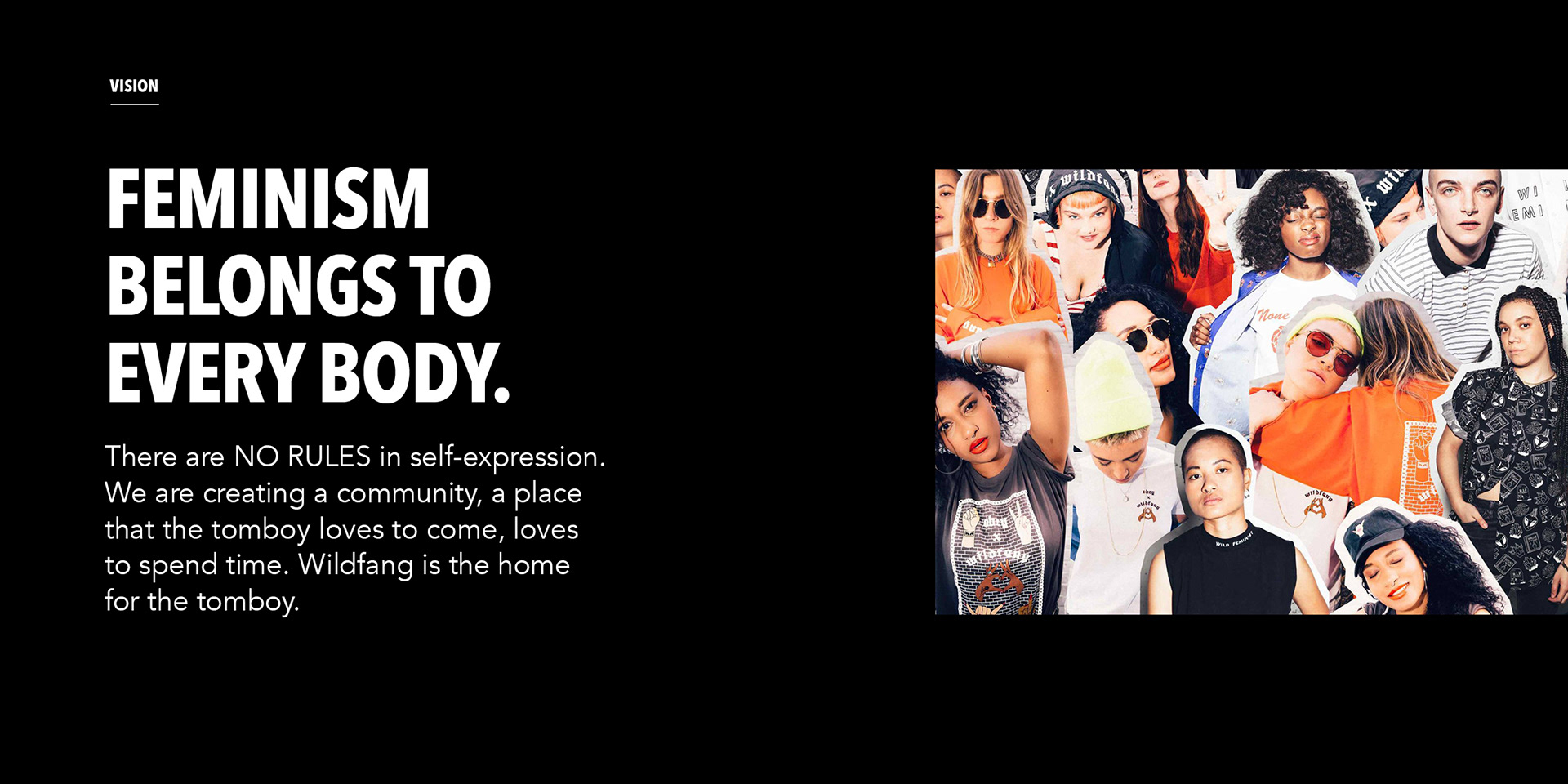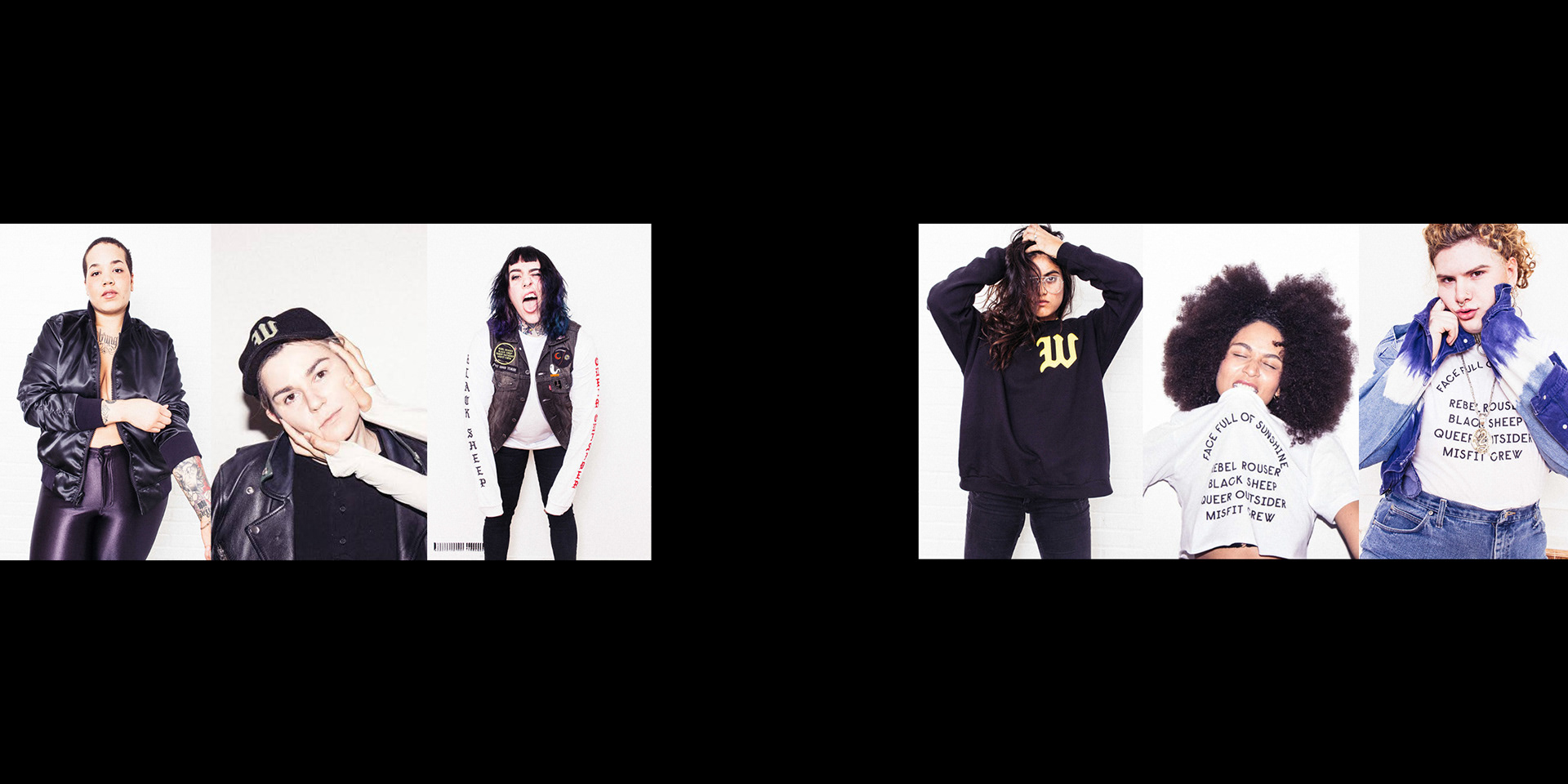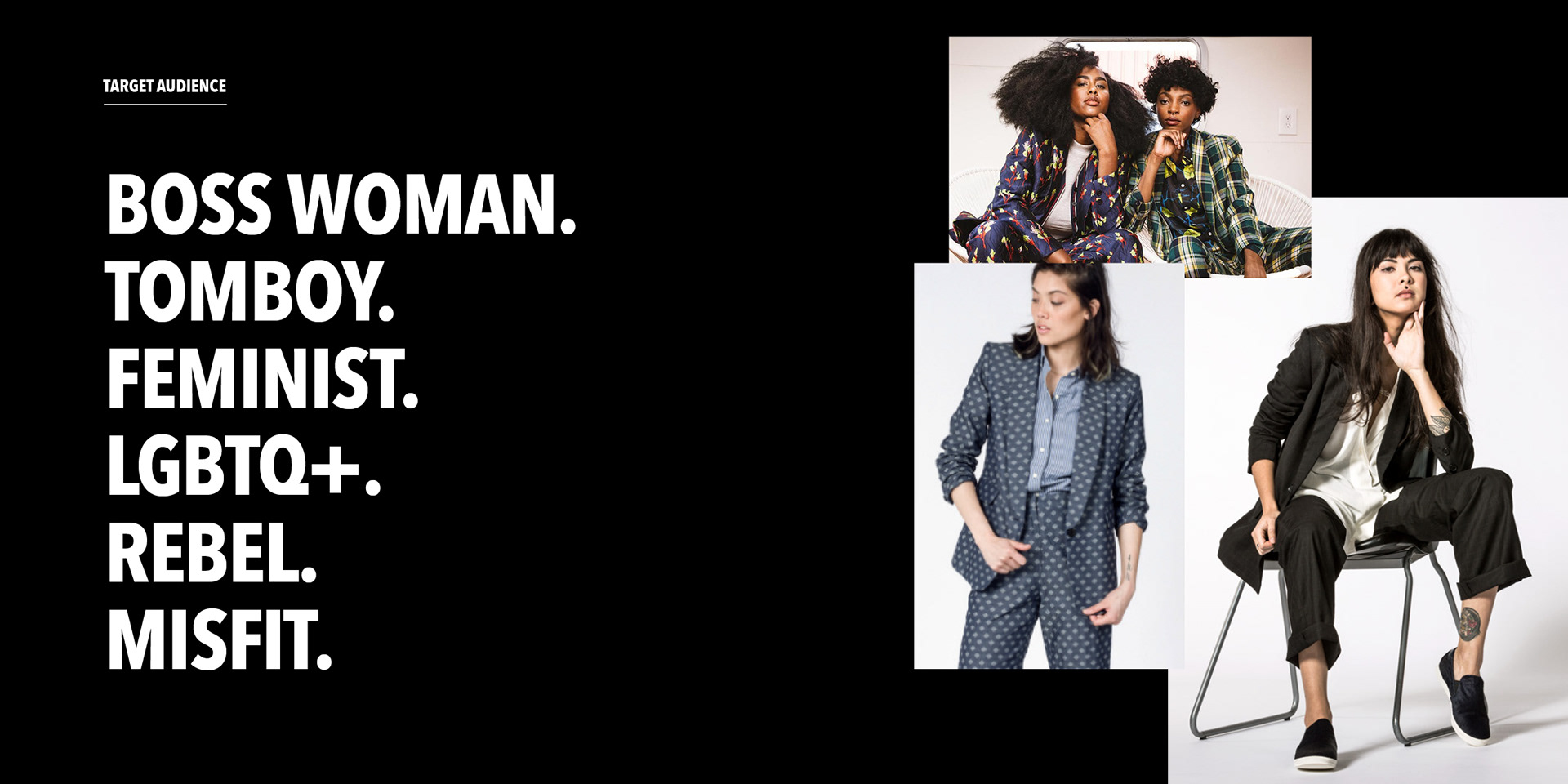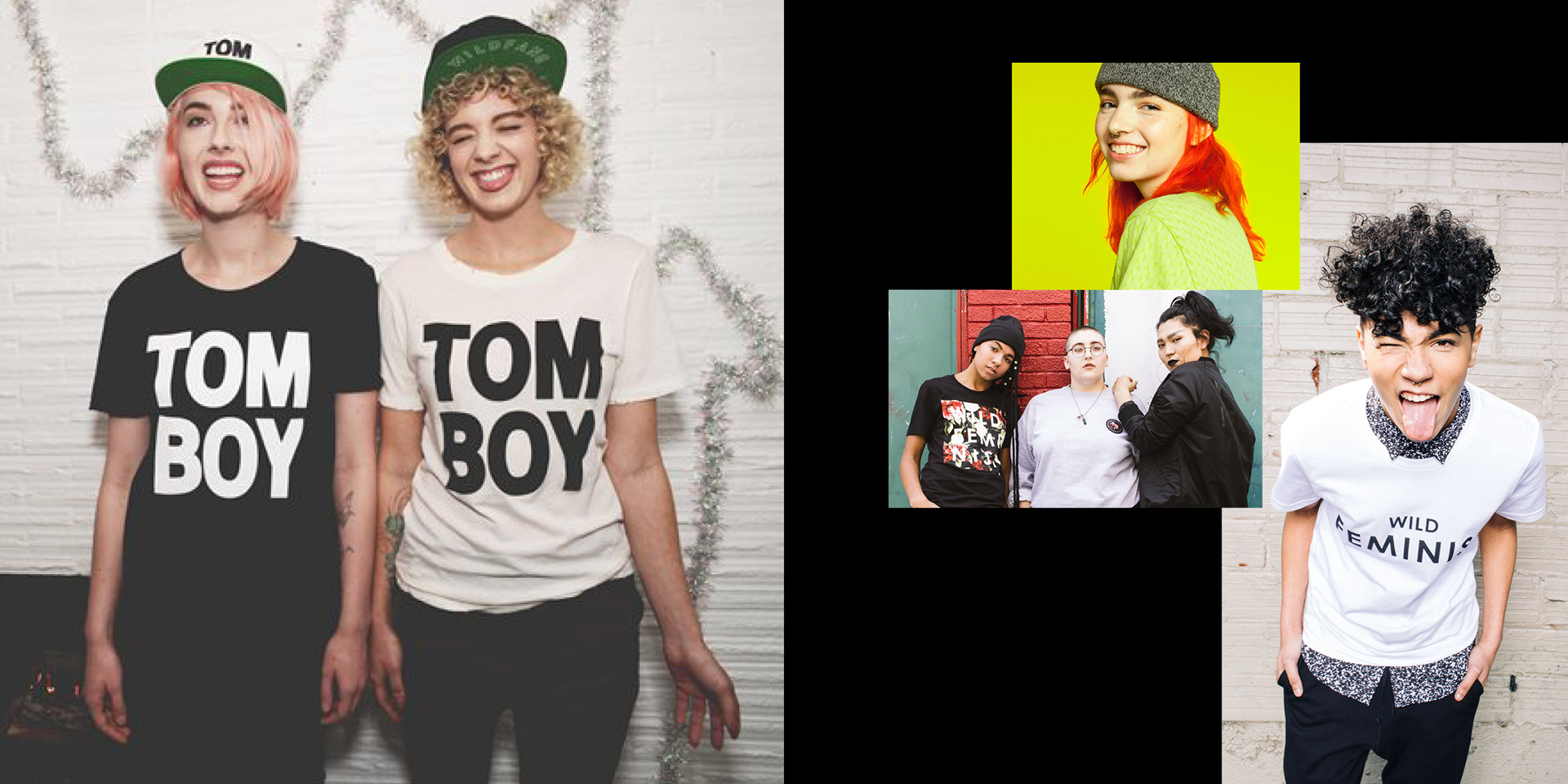 Three key adjectives for the space are
fierce, empowering, and cheeky
— which also evoke the Wildfang brand. 
In 2013, Emma Mcilroy, Julia Parsley, and Taralyn Thuot created WIldfang when they realized they were in search of menswear fashions tailored for their bodies. 
So, they went out and did over a hundred and forty hours of consumer outreach with a broad range of girls and they heard two clear messages: 
- Nobody had a favorite place to shop 
- And yes, girls wanted to wear their boyfriend's shirt or steal their grandfather's military jacket from the sixties. 
They could see that there was a consumer need to be met, and it was an emotional one.
With little more than the money in their pockets and the shirts on their backs, Emma and Julia quit their respective day jobs at Nike and pursued their collective daydream —
creating a safe, supportive, inclusive, and inspiring space for women and tomboys everywhere, liberating menswear
— one suit, bow tie and leather jacket at a time.
​​​​​​​
A Pasadena flagship location and retail experience is an opportunity for Wildfang to extend their story of badass leaders in a new way and reach the
socially aware, full of angst millennials
of Los Angeles county who are looking to break the rules and break free. 
Wildfang has the opportunity to expand their audience and develop brand unity and trust with millennials by creating an experience that is the core of their mission —

breaking all the rules that are begged to be broken
— a unique experience that differs from their Silverlake (Los Angeles) boutique.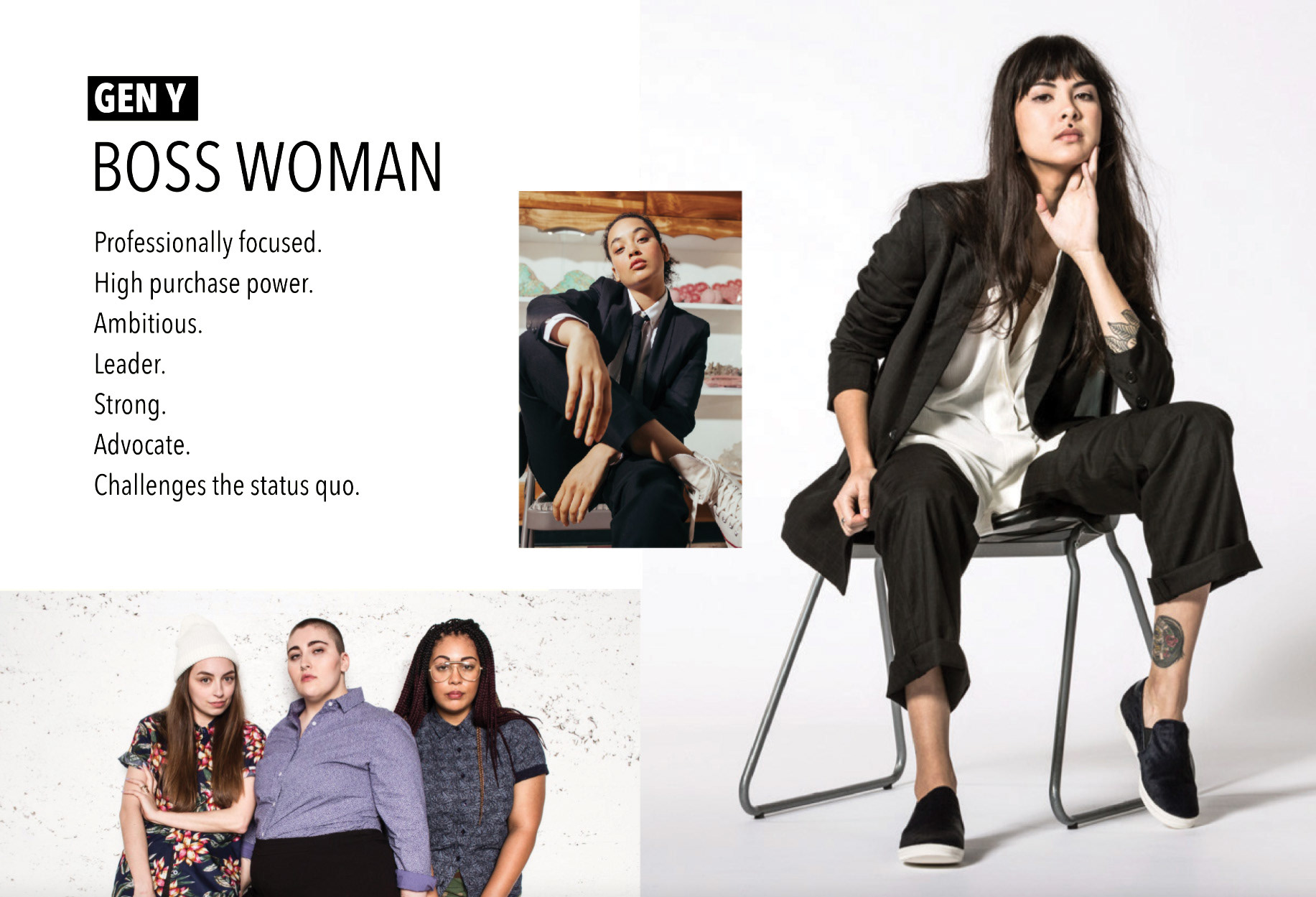 Many millennials claim to distrust big business. 
This is where a brands ability to highlight authenticity comes into play for the connected generation.
While baby-boomers have long favored ownership and taken a sense of pride in owning things, this generation takes pride in "life hacking" to make it work for them. 
With this "life-hacking" idea, Wildfang can create a retail store that combines mental, physical, and emotional wellness with feeling empowered, relieving stress, and connecting with a community of badasses

—
 all in one place.
Wildfang exists to empower every kind of woman to be the best possible version of herself, smashing gender roles and the patriarchy in the process.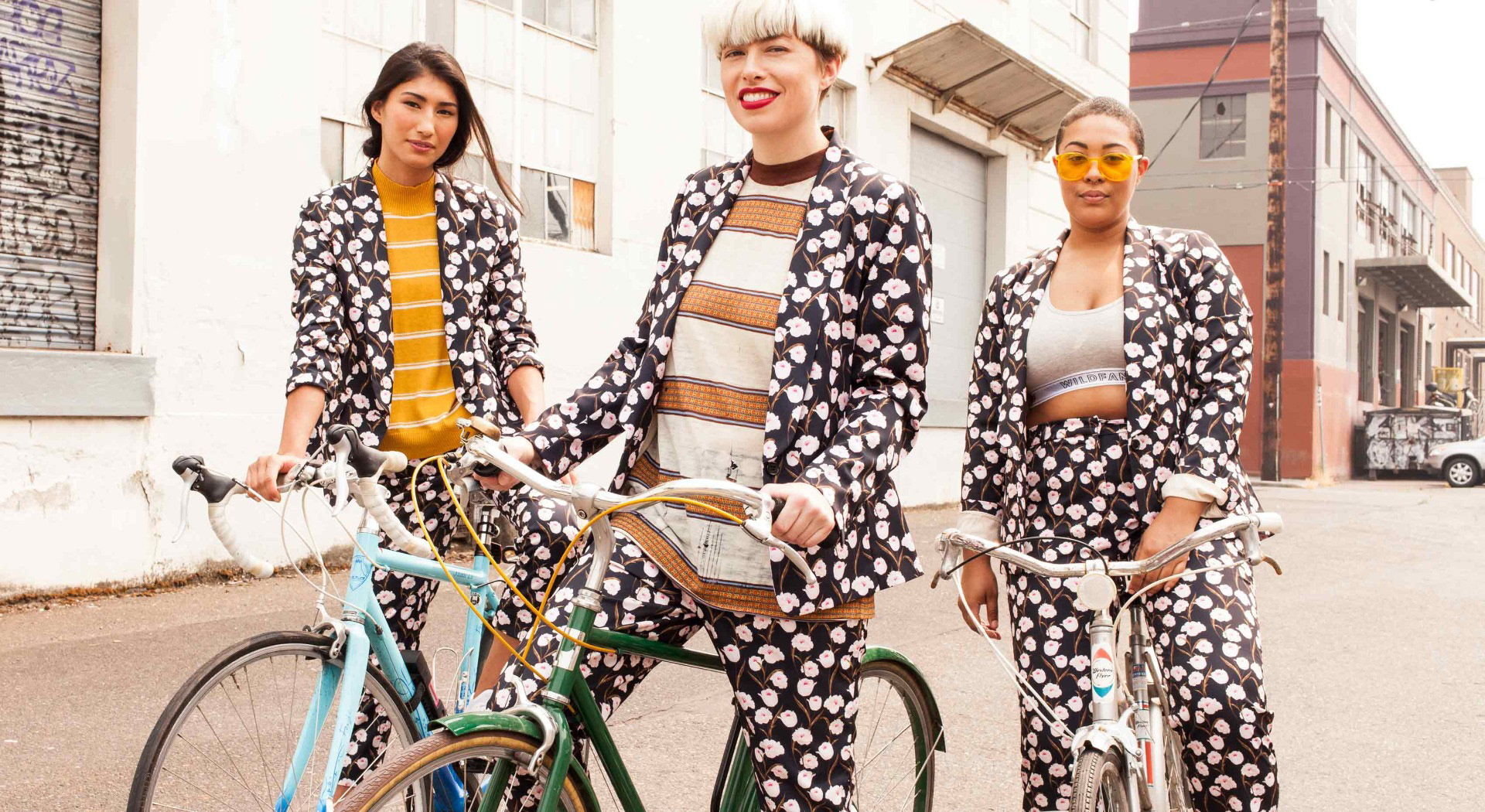 What does Gen Y really want?
Balance.
This is a group of people who are highly stressed out, and live and work in very competitive environments. 'Balance is the new achievement' and in a study, 99% of the respondents agreed with the statement that 'more and more, I'm trying to find balance in my life.'" And 95% are increasingly focused on managing or minimizing stress. They are not only bridging mindfulness and wellness, but also in career and shopping choices.
In merging Wildfangs core values with the current trend in wellness, this retail experience can help introduce the millennials of LA county to this Portland brand and see them as more than just another fashion company by doing three simple things:
make them look good, make them feel good, and entertain them. 
The Wildfang experience applies the
Six Dimensional Model of Wellness
through the retail space and program:
- Wildfang creates a
safe, supportive, inclusive, and inspiring space
for women to rise each other up, express themselves, and connect with their inner boss woman spiritually and emotionally. This experience is a place to break the rules as a means of self-care, relief and to build self-esteem, power, and determination.
- They support
personal enrichment and interconnectedness of living and playing, stimulating mental and physical activities, and shared experiences.
Wildfang gives power and strength to woman to scream, smash, and shatter to relieve stress and as a sense of wellness therapy.
- They help
develop belief systems and values.
Wildfang is for women everywhere and there are NO RULES in self-expression — 
feminism belongs to everybody and every BODY.
Wildfang creates a community, a place that the tomboy loves to come and loves to spend time.